Prince TT Thungsten Sovereign Squash Racket
£89.99
Save: 50% (£90.00)
RRP: £179.99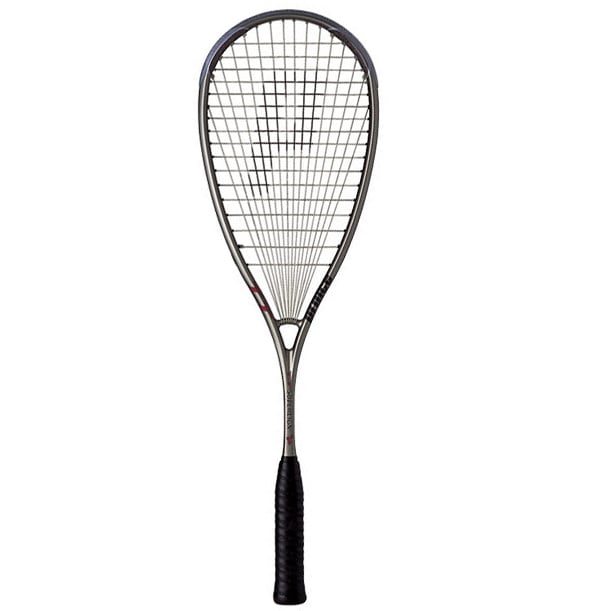 Prince TT Thungsten Sovereign Squash Racket
£89.99
Save: 50% (£90.00)
RRP: £179.99
Product Information

Technical Specification

Delivery/Returns
Prince TT Thungsten Sovereign Squash Racket

The Prince TT Sovereign squash racket is a great value for money squash racket designed to cope with the most heaviest of racket users. The Prince TT Sovereign squash racket has a array of features including Triple Threat technology incorporated into the frame increases stability and manoeuvrability, by fortifying the three Triple Threat locations with Tungsten.

Along with the Tripe Treat technology the Prince TT Sovereign squash rackets also utilises Power Ring and Power Scoop to increase the power of each swing, while the Wallglider bumper allows the Prince TT Sovereign squash racket to glide against walls and floor to return even the tightest shots.

The squash racket weighs 135g (4.7oz) and comes with 74.5in2 (480cm2) head to ensure increased control delivering a more responsive performance.

| | |
| --- | --- |
| Model | Prince TT Thungsten Sovereign |
| Head Size | 480cm² |
| Frame weight | 135g |
| Beam Width | 20mm/18 mm |
| Length | 27 inches |
| String | Sweet Perfection 17 |
| Grip | Cushion fit grip |
| 2 Racket Deal | Yes |

Delivery information at Just Squash
We ship from the UK worldwide and have a fantastic range of delivery options. Delivery rates depend on your delivery country. For delivery pricing and expected delivery times please check out our delivery information here.

Returns
Here at Just Squash we know sometimes the product you order may not always fit, be the colour you expected or might be an unwanted gift for a friend. Products can either be returned to our store: Just Squash, Letchworth Tennis & Squash Club, Letchworth, Hertfordshire, SG6 3TB or sent via post. It might be worth contacting us to see if we can resolve your issue before you decide to send the item back.

What is your returns policy?
Providing the item is unused and in the original packaging you can return any item to us for a refund within 14 days or if itís an exchange you have up to 28 days.

My item is faulty what do I do?
If you item is faulty, please do not worry providing it is in warranty we should be able to help.
Please email our customer services team ([email protected]) with your order number, explaining the fault and one of the team will respond.

What do I do if I have received the wrong item?
Firstly, sorry! We do our best to avoid mistakes but if you do receive the wrong item we will get this resolved for you as soon as we can. Please contact us where will be able to help you.

How long does it take to process my return?
It can take up to 7 working days from receipt of your order to process an exchange or refund. If after this time you still havenít heard from us please contact us and provide your order information and weíll help you out.

Why have you refunded my order when I asked for an exchange?
Should we receive your item back and we do not have the item in stock available for exchange rather than keep your money we will process a refund for you.

Do you offer free returns?
No, we do not offer a free returns service.